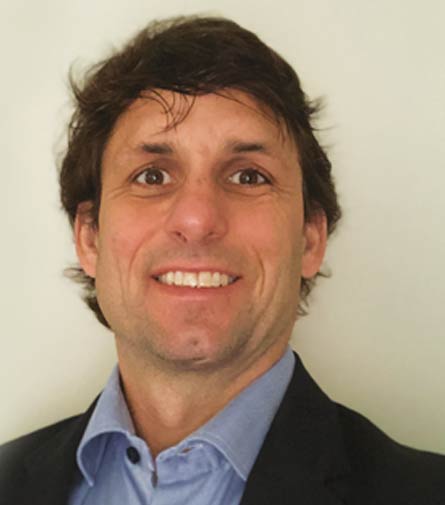 Clint Harris, CEO
Healthcare IT improves the quality of healthcare delivery, increases patient safety and decreases medical errors. It seamlessly integrates electronic health records (EHR), personal health records (PHR), and health information exchange (HIE). That said, a strong need remains for further optimizations to healthcare IT management to ensure all these systems work in unison, and help healthcare industries adopt cloud technologies effectively to provide better interoperability, seamless flow of data, and better patient outcomes.
In conversation with MD Tech Review, Clint Harris, the CEO of MDcentric Technologies, emphasizes how his organization acts as a managed service provider offering IT consultancy to healthcare clients. The company implements, supports and hosts the latest electronic medical records, practice management, PACS, and other healthcare-software platforms. With its cloud computing capabilities, MDcentric Technologies helps clients take the angst out of IT management while driving healthcare innovation and ensuring compliance.
In the healthcare IT infrastructure, what are some of the challenges existing in the market, and how does MDcentric Technologies meet those needs?
Maintaining the privacy and security of patient healthcare information (PHI) and adhering to HIPAA regulations present key challenges to most of our clients. To that end, we continually add security layers to the environments we manage, including next-generation, AI powered cyber-security products. We also educate the clients' staffs to reduce the chances of systemic compromise or falling prey to viruses and malware. Plus, where possible, we leverage the power of our Private Cloud to shrink our clients' attack surface.
Healthcare Providers today must learn and utilize a staggering number of unique systems, from patient check-in to specialized procedures, before we even consider the exam itself. All of those systems must work seamlessly with IT networking infrastructure to make a successful Practice. Likewise, although healthcare staff may work in half a dozen unique platforms, they hardly wish to contact six different vendors to troubleshoot issues. We train our engineers all the way down to the EMR and EMR database levels. This allows our staff a high-level view of the client's practice, grasping quickly how changes to one system will affect another. Thus we operate as a single point of contact and resolve issues quickly, allowing healthcare providers to focus on patients.
Our comprehensive grasp of the medical practice and its unique IT requirements, makes the right partner for our clients
We partner with clients to manage all their IT applications and related vendors. Our in-depth understanding of the medical practice, from EHR/PM to patient portals to HIPAA compliance to PHI security and billing work-flow, adds tremendous strategic value to the practices we serve.
What partnered solutions and technical expertise do you offer?
We partner with several large players to support the various patient-centered applications our clients use, including NextGen, Phreesia, Epic, gMed, Athena, UroChart, and AllScripts. We also partner with ConnectWise to bring a single, secure software solution that helps us manage our help desk and provide our engineers with remote monitoring and alert tools for our clients' environments. We collaborate with security vendors such as CarbonBlack, WebRoot, and CISCO Umbrella; and we provide cloud-hosted backups to various public clouds, as well as our own private cloud, via Acronis and Veeam.
What client onboarding process does MDcentric Technologies follow?
To deliver our clients the highest value, we must thoroughly comprehend their business and its challenges. We begin with workflow, from how they check-in patients all the way through to checkout and billing procedures. With that we grasp what bottlenecks to remedy and what efficiencies to supply. Then we outline streamlined processes leveraging the power of our clients' EHR, PM and other applications. From a technical discovery perspective, we simultaneously audit the network, map necessary upgrades and deploy our monitoring and security toolsets. If the client utilizes our Infrastructure-as-a-Service (IaaS) offering, we also build out the client's environment within our cloud. We add any non-urgent but recommended investments to the client's long-range IT plan, anticipating future discussion with Practice leadership.
What factors differentiate your organization from key competitors in the marketplace?
We stay ahead of the pack through swift responses to our clients' queries. We answer inquiries within 15 minutes and respond to escalated cases within an hour. Our technicians take phone calls live and work urgent helpdesk tickets immediately; a physician unable to see patients means a practice that can't function. We empower our technicians to provide thoughtful, creative solutions. Where others close a ticket; we search out the root cause and create solutions.
Secondly, we handle other IT vendors on our client's behalf (including software applications, telecom, and hardware), greatly reducing the time our clients spend on IT and speeding our time to resolution.
We get that medical practices benefit from expenses they can budget. We base all our contracts on flat-rate pricing for IT support and hosting services. Our customers can easily budget the consistent, consolidated IT line item we provide, and our strategic planning allows them to be proactive with IT-related CapEx.
What do you plan for MDcentric Technologies going forward?
As a new service, we now support VoIP telephone solutions through our Skytel Systems division. We have targeted Charlotte, The Triad, and RTP areas of North Carolina for expansion, and we support clients from our offices in Charlotte and Raleigh. Within a couple years we expect to add several offices in both North and South Carolina, rendering us more accessible to all our existing and potential clients. We're marshalling all our energies to make clients more secure and efficient, so they can focus on improving patient care and running profitable practices.