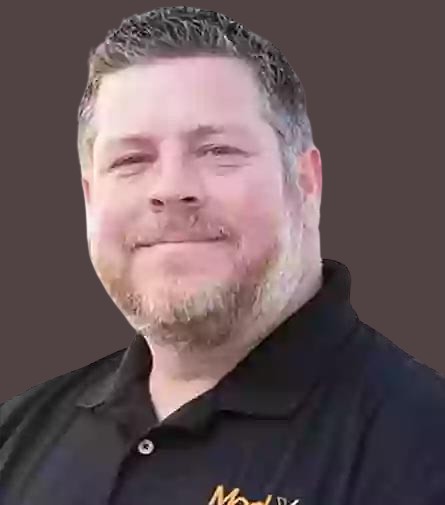 Charles Phelps, President
The use of IT will continue to play a pivotal role in the healthcare industry by improving the quality of care as well as boosting efficiency and controlling costs. However, with patients' health a priority, healthcare professionals cannot be expected to manage and secure their technological tools. From mitigating ever-increasing cybersecurity risks to managing newly adopted technologies, there are numerous things to handle. In that case, these professionals often outsource IT support. But the real challenge comes when the situation remains the same or at times become worse when the service providers are impossible to reach, cannot fix problems, and nickel and dime the clients for everything they do. However, with Florida-based MedX Solutions, the situation is entirely different as the company provides "World-Class" fast, friendly, and highly-responsive outsourced IT services to medical practices.
MedX Solutions is a managed service provider, specializing in the medical vertical for the past ten years. The company supports physician offices, diagnostic imaging facilities, surgery centers, and radiation oncology centers. Also, MedX Solutions focuses on cybersecurity while being proud of its ability to be innovative and bringing processes and technologies to smaller practices. "We take complete ownership of the entire environment. We provide unlimited support, so it does not matter how small or big the issue is, we have a solution for everything," states Charles Phelps, President at MedX Solutions.
Since its inception in 2009, the company has supported more than 164 doctors in the Tampa Bay area. Explaining what makes MedX Solutions unique, Phelps says that the company's technical staff has a combined 128 years of experience in IT. The company also has an in-depth understanding of HIPAA, PHI, and other compliance concerns. In addition, MedX Solutions has an efficient team of engineers who respond within fifteen minutes or less to the clients' queries and the company also gives a hundred percent 90-days money-back guarantee. "Besides, we do not provide different options for our clients. Eliminating the hassle, we have standardized the process by having a single mantra, a single buying card, a single solution that we can replicate over and over and fine-tune," adds Phelps.
While onboarding its clients, MedX Solutions first prepares a checklist to gain their entire privileged information, such as passwords and account information. After which, the company's technicians visit the client site to do a physical assessment and give recommendations based on that. Giving a brief idea of the process, Phelps says that when they get involved with the client, they may appear to be a little nosy, but "we dive into their operations to learn how their workflow works, what makes them tick, and how we can help make them more efficient". Adding further, he states, "We install our remote management software and start running network scans to look for vulnerabilities that clients cannot see. We provide the firewall, Wi-Fi, and we bring our backup solution. So, it does not matter what they have, we are going to swap them out. Standardization is critical to providing a secure environment."
We provide unlimited support, so it does not matter how small or big the issue is, we have a solution for everything
To ensure the client company's data is safe from harm, MedX Solutions leverages DarkWeb ID, a dark web monitoring service. The company monitors all the email accounts and passwords of the clients to make sure that none of them is compromised. MedX Solutions also integrates multi-factor authentication to Office 365 for the client's safety. Moreover, the company uses an app, called auto-elevate, which provides the ability at a global level to manage user access control. MedX Solutions has also implemented a solution to change administrative passwords daily and they are only retrievable via 2-factor authentication. Between rotating administrative passwords daily and utilizing LAPS (Local Administrator Password Solution) they have created an environment in which if a password is compromised, it has limited impact or is not compromised for very long.
But it is not just about security for MedX Solutions. It is about delivering IT in a safe and reliable method. In an instance, Nucci Medical Clinic, a Spine and Orthopaedic practice in Tampa, Florida, were facing a whole host of problems. Their serves were crashing, systems were constantly down multiple times a week, and email was up and down. So, the client approached MedX Solutions after letting both internal IT and another MSP go. Upon MedX's arrival, it was obvious those systems were misconfigured and that others were putting band-aids rather than address the underlying issues. "Sometimes you have to rip the band-aid off, otherwise you will never resolve the issue," Phelps says. And MedX did just that, with a quick migration to Office 365. It also reconfigured Nucci Medical's servers and fixed the underlying problems. "It is hard enough to take on a client that has underlying issues but even harder to make the changes needed when you have yet to earn their trust. Trust is key. In the end, the results speak for themselves." Earlier, the client company was having weekly IT meetings to discuss the issues; now, they meet quarterly.
With a proven track record of delivering a hundred percent customer satisfaction, MedX Solutions is now moving into HIPAA secured voice products, as well as compliance as a service. The company is also introducing a new Voice over IP (VoIP) telephone system. "Today, the hosted voice needs to be HIPAA secured as well, because those voicemails may be held in the cloud. So that vendor needs to be having a business associate agreement as well. So that is a piece that we are starting to get into," states Phelps.
Furthermore, MedX Solutions has redesigned its internal workings to expand to other territories and marketplaces in the state of Florida. "We just moved into a new 2000 square foot office. We are expanding," concludes Phelps.